Insect heat treatment is an exciting new method of extermination with many benefits. The biggest of these is that it kills 100% of insects, while using no pesticide. This method of pest control is usually advertised as a solution for bed bugs. But does heat treatment work for other insects?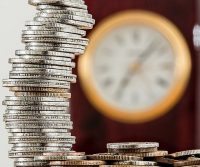 Many people turn their noses up at the idea of hiring a pest control company. They see pest control as being a simple problem which can be handled by anyone. Many people also don't like the idea of spending money on pest control.
Mice are one of the most common pests in the UK. They are found in thousands of homes and businesses, and are a constant problem for property owners. There is nothing shameful about having these pests in your home. That's like being sick and not wanting to go to the doctor. It doesn't make sense. Instead, if you have this problem you should immediately call in an exterminator for mice.
Very few people realise that the pests in their kitchen are far from harmless. Many of these pests can spread serious and even deadly diseases. But out of the dozens of kitchen pests that exist, which are most harmful? The most common and worst kitchen pests include things like:
Many people are surprised that we offer 24 hour pest control. They often ask what our reasons are for doing this. After all, pest control isn't the same as fighting crime or putting out fires, is it? As it turns out, there are dozens of reasons why businesses and homeowners may need 24 hour pest control. These include the following: