Effective Local Pest Control Woking Services
DBS checked technicians – available 24/7 – servicing all of Woking
Pests are a major issue in Woking. Anyone who has experienced problems with flying or crawling vermin will know exactly what we're talking about. Luckily help is at hand. Here at Pest Exterminators Surrey, our team of technicians is waiting for your call.
With our arsenal of tools, experience and cutting edge equipment, we can offer exceptionally effective pest control in Woking. We can handle whatever problem you're experiencing. We have access to a wide range of pest fighting technologies. This includes things like heat treatments, smart traps, fumigation and more. We also provide a full pest proofing service to both residential and commercial customers.
Rapid response pest control available day and night
Our Woking pest control team is based in the local area. This means we can get to your quickly. This makes us a much better option than companies which are based out of town. If you have a pest problem, we're sure you want it solved quickly. This is why it's always best to hire local people.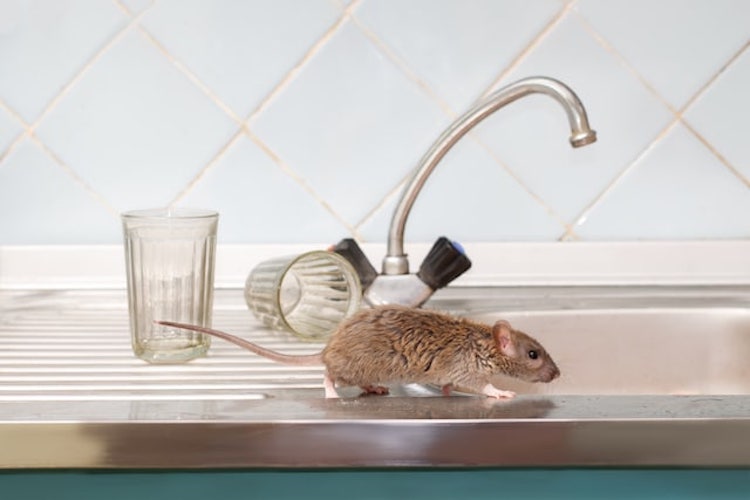 In addition to this, we operate day and night and also every day of the week. This means we can come out whenever you want. Our services are a great option for business who need discrete pest control. We're suitable for people who cannot have technicians around during the day. Pest Exterminators Surrey deal with every kind of business under the sun. No matter how strange or unique your business is, we can assist with reliable pest control. This includes landlords who have who have large properties such as blocks of flats or other commercial buildings.
Woking pest control contracts for home or business
If you need ongoing pest maintenance, we're also available for that. With our contract options, you'll gain access to routine pest control. This keeps your business free of pests, and leaves you to focus on what's really important.
We also work with homeowners who are going crazy from pests. There's no reason why you should experience sleepless nights due to things like bed bugs. You don't have to live with mice or ants in your kitchen. We solve all types of pest issues and can easily eliminate these issues. It doesn't matter what type of home you live in. Whatever you need, our Woking pest control technicians can come up with a fast and simple custom solution. Whether it's a multi-room mansion or the tiniest bungalow, our team is standing by.
High standard of pest control in Woking from experts
Here at Pest Exterminators Surrey, we truly believe in offering value for money. Our rates are affordable enough for anyone. We also employee the most qualified technicians outside of London. The people we employ are trained to the highest level possible. Not only that, we're also members of the BPCA and NPTA. These are the two main pest associations in Britain. By being a member of these organisations, we keep up to date with the latest trends in pest control. This keeps us sharp and helps our team provide the best service possible.
Another reason why you should hire us is because our technicians are fully insured and also licensed. This protects your property in the event of an unforeseen accident or mishap. We take safety very seriously and make the utmost effort to protect your home and health. What's more, we also take time to thoroughly vet our technicians. All technicians are given thorough training before starting with us. We also do professional background checks. This enables us to hire only the best people, so you can feel safe with us. All this makes us by far the best pest control company in Woking. To see what we can do for you contact our team today!
Pest Exterminators Surrey offer:
Pest proofing your home or business
Safe bee and wasp nest removal
Residential pest control services
Insects prevention & extermination
Humane rodents (e.g. mice and rats)
Bird deterrent and control plans
Fox and other wildlife management
Inspections & site surveys
Customised services & contracts
Heat treatments and fumigation
Business types we serve:
Clubs & Pubs
Public Buildings
Hospitals & Medical Centres
Care Homes
Industrial Properties
Warehouses & Storage Facilities
Retail Outlets
Industrial Premises
Warehouses
Storage Facilities
Restaurants & Bars
Food Retail & Processing
Hospitality