Effective Local Pest Control Sunbury Services
DBS history checks – available 24 hours – covering all of Sunbury
Looking for the best pest control in Sunbury? Pests can wreak havoc with your peace of mind. They create an unwelcoming environment and make your home feel dirty and uncomfortable. What's more, they can cause serious distress and even mental health problems.
Here at Pest Exterminators Surrey, we're aware of these concerns. Our team understands the vital importance of pest control and the importance of doing the job right. We can destroy whatever pest is keeping you up at night. It doesn't matter if you're being bothered by cockroaches, rodents or bed bugs, our team can sort things out. Even if it's wasps, flies, ants, fleas, or birds, we're here to assist you.
Fully qualified pest technicians in Sunbury
We're trained in all of the latest and greatest pest fighting technologies. This includes things like fumigation, pest proofing, bait traps and heat treatments. We also have access to environmentally friendly pest control technologies. Like many people we're concerned about our impact on nature. For this reason, we ensure the minimum of harm is done when carrying out pest control.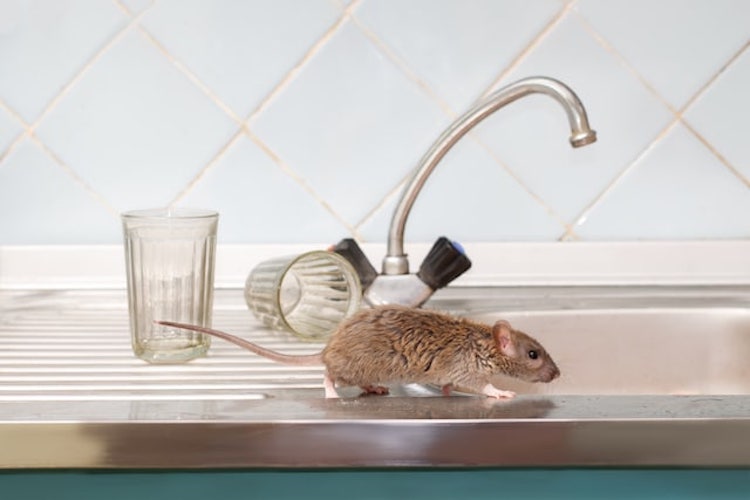 What also makes us different to other Sunbury pest control companies is that we're licensed and insured. Our technicians adhere to the most stringent health and safety requirements as well. This means you can leave your property in our hands without having to worry about a thing. As well as this we make sure to run DBS background checks on our technicians. This means we avoid hiring anyone who may be shady. It also means that you don't have to worry about theft during the job.
Professional, tailored Sunbury pest control services            
Our business is also registered with both major pest control organisations. These are the BCA and the NPTA. By subscribing to these associations, we're able to keep abreast of all developments in the pest control industry. Ultimately this means we can provide you with the highest standard of service possible.
Here at Pest Exterminators Surrey, we also operate an emergency 24 hour service. You never know when pests may strike but with us, help is only a phone call away. Operating day and night also means we can come in whenever is convenient to you. If you operate a shop and need after-hours service, then we're here to assist you. What also adds to our speed is the fact that we're based locally. Unlike other companies, our Sunbury pest control operatives live and work in this area. This means we can be at your door in no time at all.
Providing both residential and commercial pest control
We work in all types of homes and businesses. Whatever type of property you live in, we can come up with a tailor-made pest control solution. From the smallest to the largest properties, our team can create a plan for pest control.
Pest Exterminators Surrey also work with businesses of any size. Pest control is vital for all business and if you understand this, then let's work together. We offer contracts to Sunbury companies who need ongoing pest control. Once you've taken out a contract our team will periodically visit your business and perform pest maintenance. We inspect the site and make sure that no pests are present. Any pests which are found are destroyed and we then take measures to make sure that no more return. This way your business is kept pest free and protected from pest related damage. To enquire about this or any of our services, feel free to contact us today.
Pest Exterminators Surrey offer:
Pest proofing your home or business
Safe bee and wasp nest removal
Residential pest control services
Insects prevention & extermination
Humane rodents (e.g. mice and rats)
Bird deterrent and control plans
Fox and other wildlife management
Inspections & site surveys
Customised services & contracts
Heat treatments and fumigation
Business types we serve:
Clubs & Pubs
Public Buildings
Hospitals & Medical Centres
Care Homes
Industrial Properties
Warehouses & Storage Facilities
Retail Outlets
Industrial Premises
Warehouses
Storage Facilities
Restaurants & Bars
Food Retail & Processing
Hospitality