Effective Local Pest Control Shepperton Services
DBS checks – 24/7 availability – all areas of Shepperton
Pest Exterminators Surrey are one of the most professional pest control firms you'll ever encounter. For example, our staff are highly trustworthy. All our Shepperton pest control staff members are first given DBS background checks before being hired. This means that you never have to worry about theft or damage while we're on the job. It also means that our staff members are qualified and therefore you can feel confident you are in safe hands.
Something else we make a point of is belonging to all relevant pest control associations. We belong to both the BPCA and the NPTA. This helps us stay in the loop when it comes to advancements in the battle against pests. It also provides us with a high set of standards which our company adheres to.
Highly skilled professional pest control in Shepperton
Along with this, all technicians are given in-depth health and safety training. We understand that pest control is an extremely dangerous job involving the use of deadly chemicals. For this reason, we take extensive pains to make sure our staff handle them safely. In the unlikely event that something does go wrong, we also have tradesman's insurance. This means that you're financially protected in the unlikely event of any mishaps.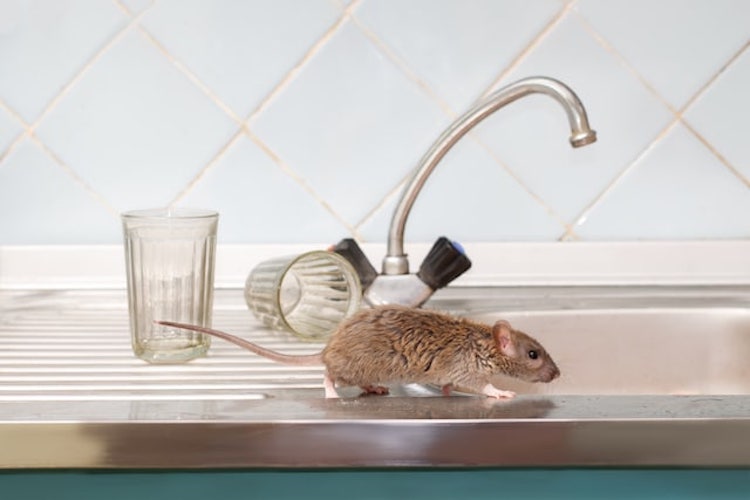 More and more people are becoming aware of the ways our environment is being degraded. As this happens there is an increasing move towards green technology. This is why many pest control companies are now offering environmentally friendly pest control services, ourselves included. If you're concerned about the plant and animal life, then we can provide you with green pest control. This form of pest control minimises destruction to the environment. It also ensures that no animals are harmed or killed.
We cover all types of pest control situations
With this level of skill and training we can handle any kind of pest control in Shepperton. To start with we deal with the widest possible variety of vermin. Our portfolio includes the ability to exterminate ants, cockroaches, flies, fleas, wasps, bed bugs, and moths. We also take care of rodents and all kinds of bird pests. Our technicians can even help you remove things like foxes and squirrels, if they have become problematic.
All of these pests can be eliminated in both commercial and residential settings. We're willing to come out to whatever type of property you own. This includes all sorts of residential homes from the largest to the smallest.
We work with any type of commercial pest control
The technicians at Pest Exterminators Surrey are adept at working with all kinds of businesses. If you run a restaurant, takeaway, shop, factory or warehouse in the Shepperton area, then we're the crew to hire. If you're interested, then the best thing to do is take out a pest control contract with us. The truth is that pest control never really ends. You will always need continuous pest maintenance. The best and cheapest way to achieve this is with a pest control contract.
Something else we offer for businesses is 24 hour emergency service. Pest Exterminators Surrey are able to come in during pest emergencies whenever they may occur. Round the clock service also means we can offer discrete pest control. If you don't want anyone to know you have pests then we're the team to hire. Our team is also locally based, meaning we can get to you fast. Don't settle for anything but the best when it comes to pest control in Shepperton. Contact us now for these and other pest control services.
Pest Exterminators Surrey offer:
Pest proofing your home or business
Safe bee and wasp nest removal
Residential pest control services
Insects prevention & extermination
Humane rodents (e.g. mice and rats)
Bird deterrent and control plans
Fox and other wildlife management
Inspections & site surveys
Customised services & contracts
Heat treatments and fumigation
Business types we serve:
Clubs & Pubs
Public Buildings
Hospitals & Medical Centres
Care Homes
Industrial Properties
Warehouses & Storage Facilities
Retail Outlets
Industrial Premises
Warehouses
Storage Facilities
Restaurants & Bars
Food Retail & Processing
Hospitality