Effective Local Pest Control Reigate Services
DBS staff checks – we operate 24/7 – serving all of
Reigate
Welcome to Pest Exterminators Surrey. What makes us different to the dozens of other pest control professionals in Reigate? To start with we're based locally. This means we can offer same day service. Our team knows this area like the back of their hands. We can get to your property in no time at all and deal with your problem in hours. Other pest controllers may have to travel from far away and this adds extra time. They may also charge you call-out fees which increases your bill.
We also operate 24 hour standby crews. We know that pests can strike at any moment and usually do when it's least convenient. For this reason, we're always available for any emergency you may have. This day and night service also allows us to offer discrete service. Many business owners need pest control to be done at night. This is so that their staff and customers do not become aware that there is a pest issue.
We provide residential and commercial pest control
With decades of experience under our belt, Pest Exterminators Surrey can handle any sort of pest problem. In the past we've worked in all types of businesses and homes in Reigate. Whether you're a small business owner plagued by pests or a residential homeowner, our team can help.  We deal with any type of property both big, small, or unusual.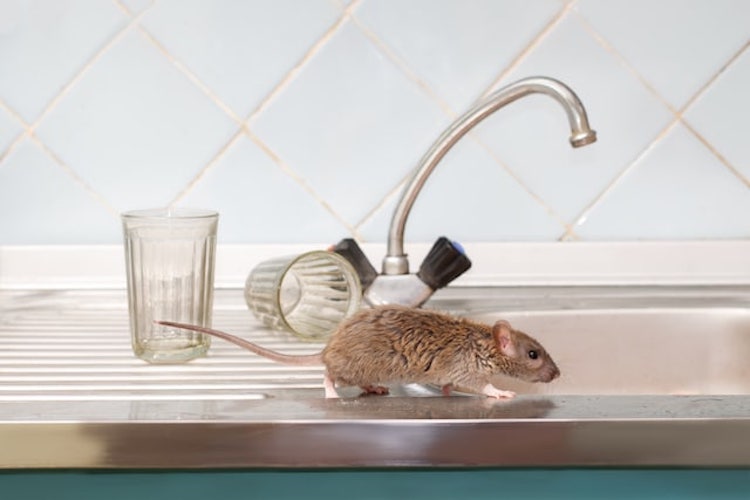 Even if the problem is longstanding or seems impossible to solve, there's a good chance that we can help. The very least you can do is give us a try. Our team will come in, survey the property, and come up with a custom solution for you. We also provide our services on a contract basis for cheaper rates. This gives businesses access to ongoing pest maintenance. Contracts also lower the chances of infestation and protects your business against the damage done by pests.
Our Reigate pest control staff are highly qualified
All our Reigate pest control staff are taken through a rigorous training process. This ensures that they know exactly how to handle dangerous pesticides and chemicals. We know how deadly these compounds can be and adhere to the greatest level of health and safety standards.
Our technicians are also fully licensed and insured. This means that you're 100% protected against damages in the event of a catastrophe. Something else we do is run our employees through DBS background checks. This helps to weed out unqualified people and this give you peace of mind. Another difference between us and other pest control companies, is that we're members of pest associations. Our company is subscribed to the BPCA and the NPTA. This allows us to provide a higher quality of service.
We eliminate any type of pest you may have
Pest Exterminators Surrey will remove all pests types that may have entered your property. This includes things like cockroaches, moths, wasps, ants, fleas, rodents, bed bugs, birds, and foxes. We do this through the usage of fumigation, pest proofing, heat treatments, physical removal and the spraying of pesticides. Our technicians can also implement environmentally friendly pest control solutions. If you're someone who is concerned about environmental damage, then contact us today.
The bottom line is that all this adds up to the best pest control in Reigate. Don't settle for anything less than the best when it comes to this type of service. Pest control is a complex and difficult task. If it isn't done correctly, then you'll never be free of pests. Hire us now and see the difference professional service makes.
Pest Exterminators Surrey offer:
Pest proofing your home or business
Safe bee and wasp nest removal
Residential pest control services
Insects prevention & extermination
Humane rodents (e.g. mice and rats)
Bird deterrent and control plans
Fox and other wildlife management
Inspections & site surveys
Customised services & contracts
Heat treatments and fumigation
Business types we serve:
Clubs & Pubs
Public Buildings
Hospitals & Medical Centres
Care Homes
Industrial Properties
Warehouses & Storage Facilities
Retail Outlets
Industrial Premises
Warehouses
Storage Facilities
Restaurants & Bars
Food Retail & Processing
Hospitality