Effective Local Pest Control Redhill Services
DBS history checks – available 24/7 – covering the Redhill area
Looking for professional pest control in Redhill? You've come to the right place. Pest Exterminators Surrey deal with any type of pest control problem. This includes the removal of all known pests. There's nothing that we haven't seen before. Whatever variety of pest you have we can exterminate it.
Our services cover everything from ants and rats, to mice, cockroaches, bed bugs, fleas, birds and more. Even if you have an exotic pest control issue, it's worth giving us a call. We make use of all standard pest control methodologies. We have access to technology like the strongest pesticides and chemicals, heat treatments, and sophisticated bait traps. With these pest fighting tools any pest can be removed in hours.
Safety and high standards are our priority
Something else we can help you with is environmentally friendly pest control. We can implement pest control with the minimum of harm to the environment, if that's something you're interested in. Our Redhill pest control staff adhere to the highest standards of professionalism possible. They possess all necessary qualifications and training needed to handle the equipment. We take health and safety seriously. Pest control can be dangerous – which is why we train our staff in all important safety procedures.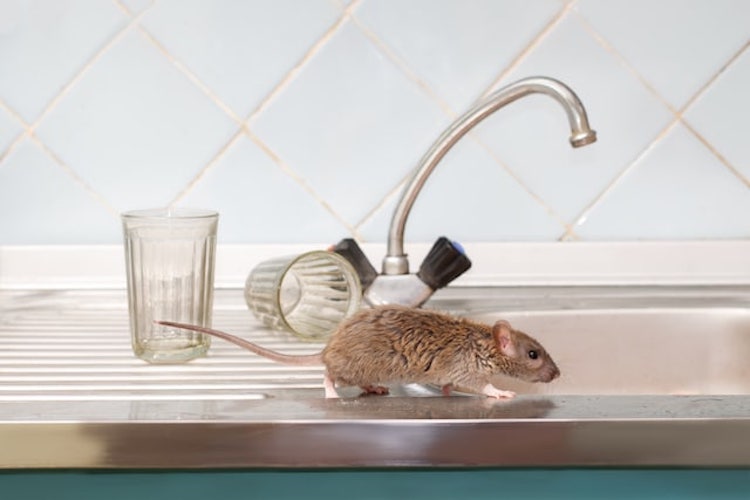 Pest Exterminators Surrey also provide an additional layer of safety by making sure our employees are insured. This protects you financially in the unlikely event of damages. Another safety feature includes DBS background checks. This helps to weed out unqualified people, and also those who may have a criminal history. We also belong to associations like the BPCA and the NPTA. This helps us stay up to date with the latest standards in pest control.
Commercial and residential pest control in Redhill
Our company works with any type of property owner. We are more than prepared to come up with a custom solution to whatever type of problem you have. Whether you're a homeowner dealing with insects or a business owner plagued by rodents, we have a solution for you. We handle any job, no matter how big or small it may be.
We also provide work on an ongoing basis with our pest maintenance contracts. The unfortunate fact about running a business in Redhill is that pests are simply a fact of life. This is something that you're never really free of. If you run a restaurant or warehouse you may already know this. Pests are continually attracted to your business and have to be removed over and over again. To help you with this we provide pest control contracts. This gives you access to routine pest maintenance, which helps to keep your business hygienically clean and free of pests.
24 hours emergency Redhill pest control service
If you need emergency service, then give us a call today. Pests often strike at the most inopportune moment. This often happens before a big event or during crunch time. To help you out with these types of situations we are available 24 hours. No matter what time it is, you can feel free to contact us. Our team is based locally, which allows us to be at your door in no time at all.
Our Redhill pest team is perfectly happy to work in mansions, bungalows, bedsits and flats. We're also happy to work in restaurants, takeaways, shops, boutiques, warehouses and factories. The bottom line is that we're in the business of removing pests wherever they may be. Pest Exterminators Surrey is standing by to take your call. Get in touch with us now to solve any pest issue big or small.
Pest Exterminators Surrey offer:
Pest proofing your home or business
Safe bee and wasp nest removal
Residential pest control services
Insects prevention & extermination
Humane rodents (e.g. mice and rats)
Bird deterrent and control plans
Fox and other wildlife management
Inspections & site surveys
Customised services & contracts
Heat treatments and fumigation
Business types we serve:
Clubs & Pubs
Public Buildings
Hospitals & Medical Centres
Care Homes
Industrial Properties
Warehouses & Storage Facilities
Retail Outlets
Industrial Premises
Warehouses
Storage Facilities
Restaurants & Bars
Food Retail & Processing
Hospitality