Effective Local Pest Control Leatherhead Services
DBS checks – 24 hour call outs – covering Leatherhead
Can pests be safely and permanently eliminated? The answer is yes – and it's simpler than you think. You see, the reason why pests seem impossible to get rid of is because most pest control companies in Leatherhead aren't as professional as Pest Exterminators Surrey. We're different, and it shows in our results.
To start with our pest controllers are trained following guidelines set out by the BPCA and NPTA. These are the two main pest control associations in Britain, and we have membership in both. Membership of these associations means we're up to date with the latest pest fighting knowledge. This includes knowledge of all pertinent health and safety guidelines. When we're on the job you can rest easy knowing your property is in safe hands.
Fully trained and qualified technicians in Leatherhead
Something else which is extremely important is that we put our technicians through background checks. One problem with tradesmen is that many of them have dodgy backgrounds. With us this isn't a problem. We make sure that no one with a troubling history sets foot in our Leatherhead pest control business.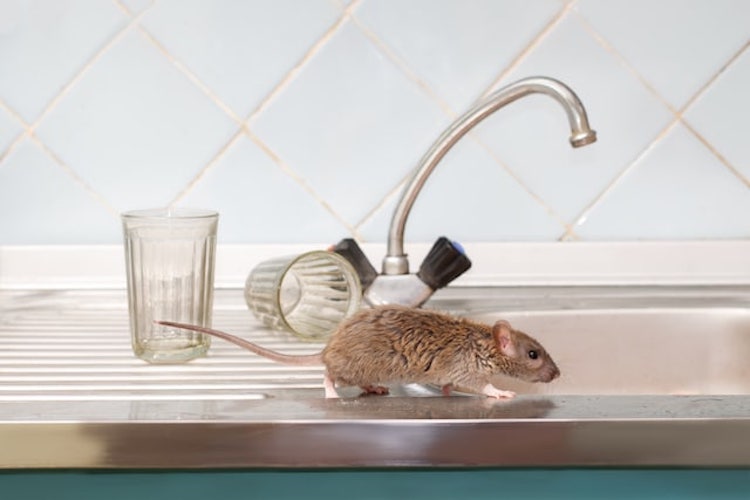 This in-depth training and knowledge means that we can handle any problem you have. Our training covers removal of the most common pest types. We're talking about things like ants, cockroaches, rodents – including rats, mice and even squirrels. We also handle insects like wasps, fleas, moths, bed bugs, and anything else which can be considered a pest. We have decades of experience when it comes to combatting them all.
Commercial as well as residential pest services
Over the years we've worked in hundreds of different environments. This includes both commercial and residential properties. No matter where you live in Leatherhead we are capable of getting the job done. We service large blocks of flats, bungalows, stately homes and more. The technicians at Pest Exterminators Surrey also service any type of business. From restaurants to warehouses, shops, and even factories, we've seen and done it all. This includes properties like hospitals, schools, and government buildings.
Our crews are also based locally. Wherever you live, we can be there in a jiffy. With most pest companies you may have to wait days for them to arrive, but with us things are different. To make things even more convenient we also operate a 24 hour, 7 day a week service. This means we can come out to your home or business whenever you need us. The unfortunate fact is that pest emergencies can strike at any time. Pests do not keep business hours which is why we're available day and night.
Advanced pest control for maximim effectiveness
We employ some of the most sophisticated pest fighting technology available today. This includes potent pesticides and also things like heat treatments and smart traps. With these tools pests will quickly be obliterated and never return. Included in this arsenal are a number of environmentally friendly pest fighting methods. If you're worried about the impact of pest control on the environment, then we are the people to hire.
Pest Exterminators Surrey are the only real option when it comes to pest control in Leatherhead. We can also assist you with contract service. If you're in need of ongoing pest control, we will routinely visit your business to make sure pest problems are kept under control. Are you sick to death of spending sleepless nights, while pests parade around your home or business? If the answer is yes, then contact us today.
Pest Exterminators Surrey offer:
Pest proofing your home or business
Safe bee and wasp nest removal
Residential pest control services
Insects prevention & extermination
Humane rodents (e.g. mice and rats)
Bird deterrent and control plans
Fox and other wildlife management
Inspections & site surveys
Customised services & contracts
Heat treatments and fumigation
Business types we serve:
Clubs & Pubs
Public Buildings
Hospitals & Medical Centres
Care Homes
Industrial Properties
Warehouses & Storage Facilities
Retail Outlets
Industrial Premises
Warehouses
Storage Facilities
Restaurants & Bars
Food Retail & Processing
Hospitality