Professional pest control in Guildford
DBS checked – available day and night – covering all of Guildford
Welcome to Pest Exterminators Surrey. If you're looking for reliable and effective pest control in Guildford, then our team can help. We have a reputation for providing the most dependable pest control service in the Guildford area. We're also one of the most knowledgeable pest companies you'll ever have the pleasure of working with.
However bad your problem is, our team can sort things out. This includes even the most severe or seemingly impossible to solve conditions. What makes us so effective is the advanced tools and techniques used by our technicians. We have access to the latest cutting-edge pest control technology. This includes things like heat treatments and also eco-friendly pest control. Not only that, we can also provide you with the usual things like pest proofing, traps, and fumigation.
24 hour services with the highest standards
We pride ourselves on providing customers with the highest possible standards of service. In order to fulfill these standards our technicians are trained to the highest degree possible. We are also a member of all relevant pest control associations, including the BPCA and NPTA.
Our team have an in-depth knowledge when it comes to any type of pest control scenario. We can help with all forms of pests including rodents, cockroaches, ants, and more. We also deal with animal pests like foxes, squirrels, and birds.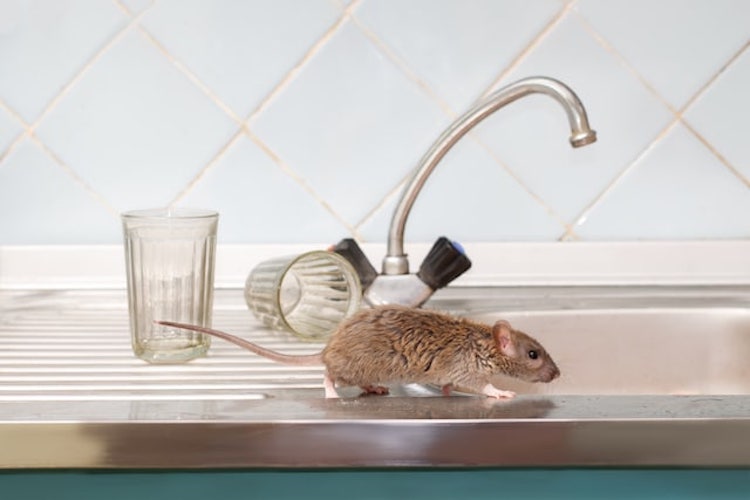 Pest Exterminators Surrey technicians work like greased lightning when solving even the most difficult pest control problems. To facilitate this, we're based in the local area. This means we can be at your door quickly. What's more, our team also works 24 hours a day, meaning we're free to drop by at your convenience.
Commercial and residential Guildford pest control
No matter what type of assistance you need, the job is safe in our hands. Whether it's commercial or residential pest control, we've got your covered. Our Guildford pest technicians will come up with a custom plan for removing the pests, and also making sure they never return. This way your peace of mind is assured and money is well spent. There's no reason why pests should give you sleepless nights when these types of problems can be so easily solved.
We also offer specialised solutions for businesses. If your business is plagued by vermin, and you need ongoing help, then talk to us today. Our Guildford pest control team can survey your property and get to the root of the problem. From there we can exterminate existing pests, and then provide continual maintenance. This way your business is kept free of all pests and infestations. Remember, it's critically important that you do this. Failure to maintain your property could result in problems with the authorities.
Safe reliable pest technicians in Guildford
Most importantly, we make sure that our technicians are trustworthy and reliable. To prevent suspicious characters, we make use of DBS background checks. This ensures that the people who enter your home or business are trustworthy and do not pose a danger. It also ensures that their qualifications are legitimate.
After all, safety is always the most important thing when it comes to any kind of technical work. Finally, we also make sure that all technicians are licensed and insured. This adds an extra layer of protection in the unlikely event that something goes wrong. Don't take chances when it comes to pest control in Guildford. Serious issues need serious solutions. If you're sick to death of dealing with amateurs, then what you are waiting for? Contact Pest Exterminators Surrey to experience the best this industry has to offer.
Pest Exterminators Surrey offer:
Pest proofing your home or business
Safe bee and wasp nest removal
Residential pest control services
Insects prevention & extermination
Humane rodents (e.g. mice and rats)
Bird deterrent and control plans
Fox and other wildlife management
Inspections & site surveys
Customised services & contracts
Heat treatments and fumigation
Business types we serve:
Clubs & Pubs
Public Buildings
Hospitals & Medical Centres
Care Homes
Industrial Properties
Warehouses & Storage Facilities
Retail Outlets
Industrial Premises
Warehouses
Storage Facilities
Restaurants & Bars
Food Retail & Processing
Hospitality