Effective Local Pest Control Godalming Services
DBS record checks – available 24 hours – servicing all of Godalming
Are pests driving you bonkers? Here at Pest Exterminators Surrey, we specialise in handling even the toughest pest control issues. Our team of fearless Godalming pest control technicians can help with any pest which is plaguing you.
We're skilled in the removal of cockroaches, wasps, ants, moths, fleas, and also bed bugs. If you have rodents such as mice, squirrels, or rats then we can also be of assistance. Our team is based in the area and understands the idiosyncrasies of local property types. We know where pests like to hide in local housing and how to get them out for good. Also, because we're based locally, it means we can be at your home in no time. Call us and your problem will be solved as soon as possible. No matter where you live, we can help you with your pest control issues.
Commercial pest control in Godalming that works
Pest Exterminators Surrey also work with business owners. If you run a shop or restaurant then it's critical that pests are quickly removed. Vermin can harm your customers, spread diseases and destroy stock. For these reasons they should never be allowed to run rampant in your business. We also have a special 24 hour emergency service for business owners. This allows us to carry out discrete pest control. Our technicians can come in once your business is closed and take care of the problem before opening time. Discrete pest control in Godalming also means your customers will never know there was a problem.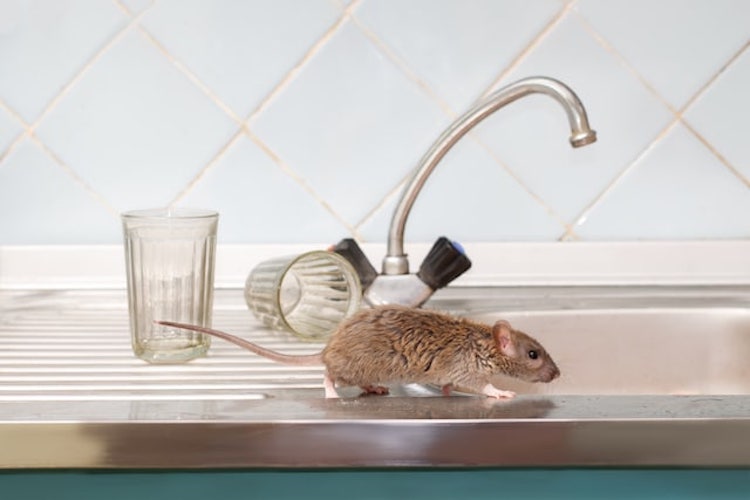 Something else we do for business owners is offer pest control contracts. This gives you access to routine pest maintenance. Our technicians will come in on a set schedule and destroy any pests which they may find. They can also carry out pest proofing to prevent pests from entering your property. Pest maintenance helps to keep your Godalming business free of pests, leaving you to focus on other things.
The most professional pest services in the area
We try to employ the best people possible. The reason for this is simple. The job is only as good as the people doing it. To start with, we hire only qualified technicians who pass thorough background checks.
Our staff are trustworthy, dependable and know exactly what they are doing. They understand the vital importance of safety and the dangerous nature of pest control. In all our years of operation we have always followed the strictest and it's because of this degree of care. Our technicians are also insured, which adds a further layer of protection. It's extremely unlikely that a problem should occur, but if it does –  you're protected.
Qualified BPCA members for peace of mind
Two additional points separate Pest Exterminators Surrey from the rest. First, we're a member of Britain's two major pest control associations. These are the BPCA and the NPTA. Membership of these organisations means that we stay abreast of the latest developments in the pest control industry. They also mean we have access to the latest pest fighting methodology and techniques.
Secondly, we also offer environmentally friendly pest control options. Our work is done in such a way that the dangers to the environment are kept to a minimum. This way you do not have to feel guilty or that you're contributing to environmental degradation. You'll also be able to sleep at night knowing that no animals were harmed. Don't settle for anything less than the best service possible. Contact us now for fast, effective Godalming pest control.
Pest Exterminators Surrey offer:
Pest proofing your home or business
Safe bee and wasp nest removal
Residential pest control services
Insects prevention & extermination
Humane rodents (e.g. mice and rats)
Bird deterrent and control plans
Fox and other wildlife management
Inspections & site surveys
Customised services & contracts
Heat treatments and fumigation
Business types we serve:
Clubs & Pubs
Public Buildings
Hospitals & Medical Centres
Care Homes
Industrial Properties
Warehouses & Storage Facilities
Retail Outlets
Industrial Premises
Warehouses
Storage Facilities
Restaurants & Bars
Food Retail & Processing
Hospitality