Effective Local Pest Control Farnham Services
DBS background checks – 24/7 services – cover all of Farnham
If pests are keeping you up at night, then Pest Exterminators Surrey has the solution. We can assist you with pest control in Farnham and remove of any type of pest. This includes all flying, crawling and also burrowing pests. What's more, our team also removes animal pests such as rodents and birds. Regardless of how large or small your pest issue may be, we have the tools required for their elimination.
Some of the pests we deal with include ants, rats, mice, cockroaches, wasps, moths and squirrels. Removal of these pests is achieved through the use of cutting-edge pest control technology. Some of this includes fumigation, heat treatments, pest proofing, and bait traps. On top of all that we can also provide environmentally friendly pest control. We believe that just because an animal is classed as a pest doesn't mean it has to suffer. And if you're someone who cares about nature then we're the company to hire.
Pest control in Farnham whenever you need it
For your convenience we also operate 24 hours a day. We understand that pests do not keep business hours. We also understand that many businesses do not want technicians around during the daytime. You have customers and clients and cannot afford the aggravation. In addition to this, many business require discrete pest control which is why we provide day and night service.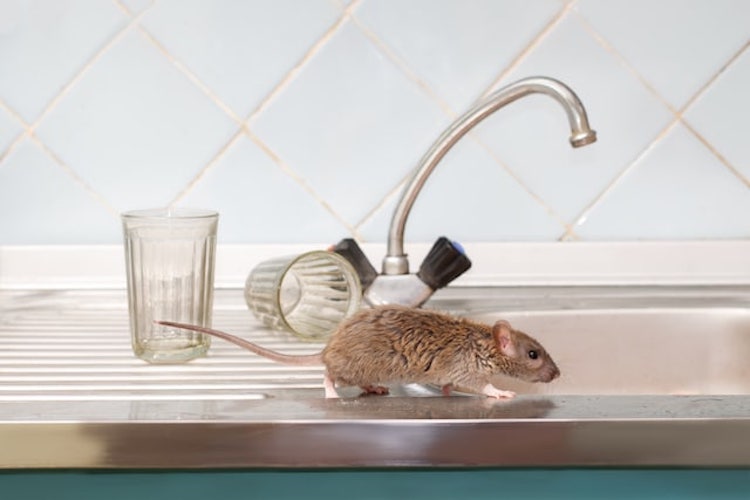 An additional benefit of hiring Pest Exterminators Surrey is that we've based locally. Pest technicians often have to travel from far away. This means they take longer to get to you and ultimately take more time to solve your problem. We have technicians based in the Farnham area. They are on call and ready to come out to you quickly.
From commercial contracts to residential services
What type of properties do we service? The answer to this is any type of property you can imagine. We're available for both residential and commercial pest control. Our technicians can come up with a custom solution no matter what type of property you own. We do pest control in houses, blocks of flats, bedsits, single flats, bungalows, and more. There is no job which is too big or small, let us assure you of that.
Our technicians can also assist any type of business owner with our specialist pest control in Farnham. Whether you own a shop, boutique, restaurant, warehouse, or takeaway, our team is standing by. Many businesses also need routine pest control. In order to facilitate this, we provide contract services. By taking out a contract with us you will receive routine pest maintenance. This prevents pests from becoming a problem and saves you from having to deal with infestations.
We are fully qualified Farmham pest technicians 
Pest control is only as good as the people doing it. Unlike many fly-by-night companies, we take pains to hire the best of the best. Our technicians are fully qualified and trained in the latest pest control techniques. They have decades of combined experience and a deep knowledge of all pest control methods. We never send amateurs or inexperienced people out on a job. Safety is critical – which why take great pains to follow all necessary legislation and guidelines. Our technicians and business are fully insured in the case of unforeseen events.
Something else we make sure to do is give all employees background checks through the DBS system. This helps us weed out undesirable people and protects your business or family. Another good reason why you should hire Pest Exterminators Surrey is because we're a member of all important pest organisations. This includes both the BPCA and NPTA. Ultimately, we're the most reliable pest control company in Farnham. Get in touch now to experience superior service.
Pest Exterminators Surrey offer:
Pest proofing your home or business
Safe bee and wasp nest removal
Residential pest control services
Insects prevention & extermination
Humane rodents (e.g. mice and rats)
Bird deterrent and control plans
Fox and other wildlife management
Inspections & site surveys
Customised services & contracts
Heat treatments and fumigation
Business types we serve:
Clubs & Pubs
Public Buildings
Hospitals & Medical Centres
Care Homes
Industrial Properties
Warehouses & Storage Facilities
Retail Outlets
Industrial Premises
Warehouses
Storage Facilities
Restaurants & Bars
Food Retail & Processing
Hospitality