Effective Local Pest Control Esher Services
DBS checks – 24/7 services – serving all parts of Esher
Are you looking for local, trustworthy and reliable pest control in Esher? Pest Exterminators Surrey is based in the local area. This means you can absolutely trust us to get the job done correctly the first time. It also means that we can get out to you in no time at all. Companies from out of the county take longer, and this ultimately means the problem takes longer to solve.
Our locally hired pest technicians all hold DBS background checks. This means they are fully qualified and can be trusted in your home. We don't hire anyone who has been in trouble with the law, or people who may be untrustworthy. Not only that, they are trained in the latest standards regarding health and safety requirements. This means you will never be in danger from any of the pesticides we use.
Tailor made 24 hour pest control solutions
Our pest control solutions are tailored to your specific needs. We work in both residential and commercial properties and cater for both big and small clients. Whether you own a mansion or live in a bedsit, our team can handle your pest issues. The same goes for businesses. We have the capabilities to exterminate pests from even the biggest businesses. This includes food related businesses such as restaurants, takeaways, and food processing plants. We also deal with larger companies such as property owners, warehouses, and factories. On top of all this, we're more than happy to visit hospitals, schools, universities, and other institutions.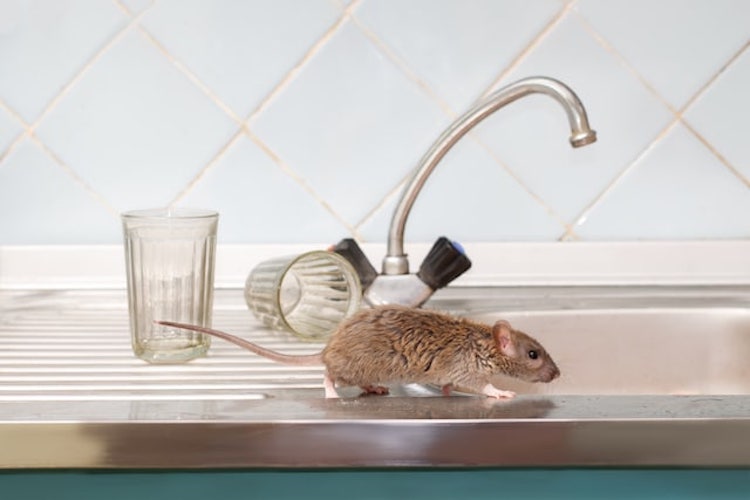 Another service we provide are contracts and 24 hour availability. Our contracts are meant for businesses in the Esher area who need continuous pest control. By signing a contract you're guaranteed routine pest maintenance. This helps to keep pests at a minimum and protects your staff and customers. 24 hour availability means that we can visit your business at any time of the day or night. Our team can come in when your shop is closed, meaning business is not interrupted. It also allows us to perform discrete pest extermination. Your customers will never know that you had a pest problem.
We eliminate all species of pests in Esher
Pest Exterminators Surrey have it covered. We handle all types of rodents and insects. This includes the usual things like cockroaches, ants, fleas, flies, bed bugs, wasps, and moths. Then we can deal with animal pests like rodents, squirrels, foxes, and birds. The bottom line is that we can carry out all forms of Eaher pest control, and remove any pest that is bothering you.
We employ state of the art pest control techniques. This includes the latest types of pesticides and chemicals. Our Esher pest team also has access to the best pest fighting technology like fumigators and heat treatment devices. Something else we can help you with is environmentally friendly pest control. This is set aside for people who are concerned about the impact of poisons on the environment. With our humane traps, no poisons are used and you can sleep easy at night.
Licensed and insured Esher pest technicians
What's also important when hiring a pest control company, is that the technicians are insured. We have full tradesmen's insurance for our staff. This means that you're 100% financially protected in the event of accidents or if property is damaged. Pest Exterminators Surrey also takes the time and effort to carry out professional background checks on prospective employees. This helps to avoid employing anyone who is unfit for work.
Something else which helps us do a better job is membership in all pest control organisations. This includes both the BPCA and NPTA. Membership in these associations helps to keep standards high and allows us do a better job. Contact us now to experience the very best in local Esher pest control.
Pest Exterminators Surrey offer:
Pest proofing your home or business
Safe bee and wasp nest removal
Residential pest control services
Insects prevention & extermination
Humane rodents (e.g. mice and rats)
Bird deterrent and control plans
Fox and other wildlife management
Inspections & site surveys
Customised services & contracts
Heat treatments and fumigation
Business types we serve:
Clubs & Pubs
Public Buildings
Hospitals & Medical Centres
Care Homes
Industrial Properties
Warehouses & Storage Facilities
Retail Outlets
Industrial Premises
Warehouses
Storage Facilities
Restaurants & Bars
Food Retail & Processing
Hospitality