Effective Local Pest Control Epsom Services
DBS checks – available 24 hours – all parts of Epsom covered
Pest control in Epsom doesn't have to be a chore. The technicians here at Pest Exterminators Surrey make the whole thing a breeze. It's easier than you think. It takes only one call to remove any type of pest which is presently plaguing you.
This includes even the most common and hard to remove pests. Our team eliminates ants, cockroaches, moths, wasps, and also animal pests like rodents and birds. We can also help with ongoing pest maintenance and also pest proofing. If you run a business, then this may be something you need. Pests are always a problem for establishments like restaurants and takeaways. With a pest control contract, you're assured of routine maintenance and can keep vermin out of your business.
We can help with pest control in all types of properties
Unlike most pest control companies, we service any property. This includes both commercial, residential, and institutional Epsom properties. Pests are often a problem with residential homeowners. Whether it's bed bugs or rats, you will inevitably experience some sort of pest issue. These pests can cause immense damage to your home. Vermin like rats can tear you house apart and other pests will give you sleepless nights. There is no reason why you should have to go through something like this.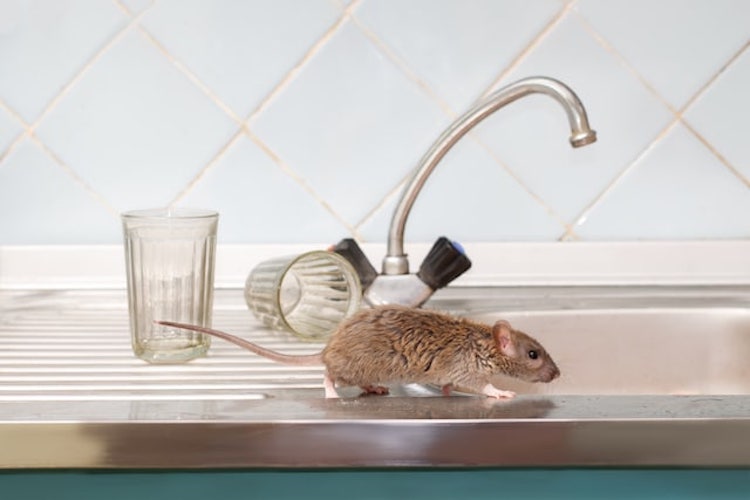 Pest Exterminators Surrey also work in commercial properties. It's critical that you run a pest-free business. Pests can cause significant issues in any business. They are capable of causing monetary losses through damaging stock and property. They can also create harm through damaging your reputation and by making customers ill. This is why it's vitally important that you destroy pests the moment they occur. The easiest way to do this is by taking out a pest contract with us.
Fully trained and qualified Epsom pest technicians
What's truly different about us is our quality of service. The technicians at Pest Exterminators Surrey are trained to the highest standard possible. They have the necessary skills and qualifications needed to find, remove, or eliminate any type of pest. Our technicians can sort the problem out with no fuss at all. Not only that, we can stop pests before they cause costly damage to your home.
Our Epsom pest control technicians are friendly, courteous, and take great pains to get the job done right. We also make sure to employ only trustworthy and dependable persons. This is done through the use of DBS background checks. By running these checks on our employees, we ensure that no one untoward is hired. With these checks your peace of mind is safeguarded and you never have to worry about theft or damage.
Effective pest control technologies and treatments
Our company stands at the cutting edge of pest control. We use a variety of techniques to track down pests. This includes advanced pesticides and chemical repellants, fumigation, pest proofing, traps and heat treatments. We are also one of the tiny handful of pest companies who offer eco-friendly pest control solutions.
With this type of technology, the pests on your property have no chance at all. Also, by utilizing these methods, we can exterminate pests in almost no time at all. To keep up to date with pest control methodology we are also a member of all pertinent pest control associations. This includes both the BPCA and the NPTA. There's simply no finer pest control company in the Epsom area. Contact us now and let's get started on solving your problem!
Pest Exterminators Surrey offer:
Pest proofing your home or business
Safe bee and wasp nest removal
Residential pest control services
Insects prevention & extermination
Humane rodents (e.g. mice and rats)
Bird deterrent and control plans
Fox and other wildlife management
Inspections & site surveys
Customised services & contracts
Heat treatments and fumigation
Business types we serve:
Clubs & Pubs
Public Buildings
Hospitals & Medical Centres
Care Homes
Industrial Properties
Warehouses & Storage Facilities
Retail Outlets
Industrial Premises
Warehouses
Storage Facilities
Restaurants & Bars
Food Retail & Processing
Hospitality