Effective Local Pest Control Dorking Services
DBS checks – we work 24 hours a day – covering all of Dorking
Pests are not something which you have to accept. Any pest can be easily eliminated by professional pest control in Dorking, provided you hire the right people. Here at Pest Exterminators Surrey we employ only the most skilled technicians and of that you can be assured.
Our technicians and trained in all forms of pest control. They have the skills and knowledge needed to quickly handle your problems and ensure the pests will never return. In addition to this, we use the latest and greatest in pest control technology. This includes advanced methods like heat treatments. Also, if you're an environmentally conscious person, then we're the firm to hire. We can assist you in environmentally friendly pest control and take great pains to protect the environment.
All types of Dorking properties serviced
Pest Exterminators Surrey deals with any property you may have. We service both residential and commercial properties. This includes all types of homes and businesses from the largest to the smallest. We're especially effective when it comes to removing pests from food related businesses and this is our specialty.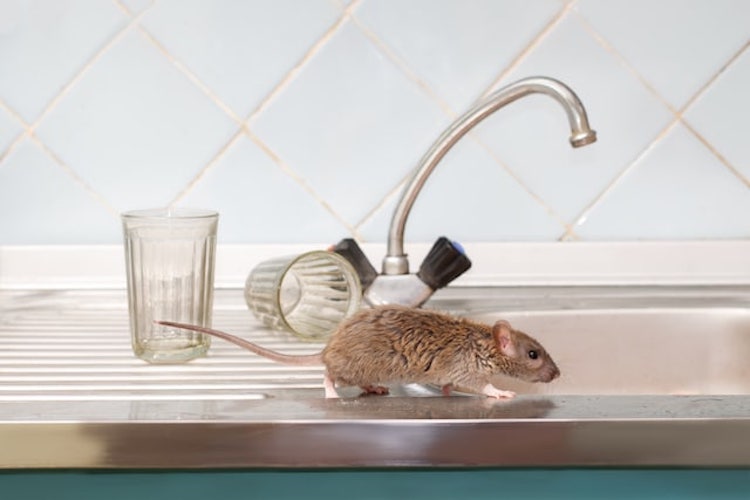 If you own a restaurant or takeaway, then give us a call today. Our team will survey your business and come up with the most effective plan for pest control. We can rapidly solve your pest issues and also make sure that pests are kept away for good. What we do is tailored to your unique needs and requirements.
Reliable 24 hour pest control in Dorking
If you need ongoing pest maintenance in Dorking, we're more than happy to assist with this. We have contract solutions and can draw up an affordable plan for keeping pests away from your business. On top of all this we also provide a 24 hour service. This enables us to come in at your convenience. Our crew is standing by, no matter what time of day or night it may be. We're also available in emergency situations. Another benefit of hiring us is that we're based in the local area. This means we can be at your door in minutes instead of hours or days.
As well as this, we make sure that our technicians are reliable and trustworthy. We pride ourselves on taking health and safety seriously. To achieve this goal all our Dorking pest techniciams are given thorough background checks. This prevents unsuitable people from entering onto your property. It also guards you against theft and damage. Not only that, our business is licensed and insured. This way you can rest assured that you will not have to pay for damages which may occur.
Residential and commercial pests removed fast
Pest Exterminators Surrey can remove any pest that is assaulting your home or business. This includes all of the most common pests. For example, we handle cockroaches, ants, bed bugs, wasps, moths, fleas, spiders, and more. We're also capable to eliminating animal pests. If you're having problems with rodents, squirrels, foxes, or birds then we're more than able to help.
In order to provide the highest levels of service possible we are also members of all major pest associations. This includes the BPCA and also the NPTA. Membership of these organizations means we're trained in the latest methods of pest control. It also helps us to keep our standards at the highest level possible. The bottom line is that you don't have to deal with pests in your home or business. Even the worst problems can be handled in no time at all. See what a difference effective Dorking pest control makes and contact our team today.
Pest Exterminators Surrey offer:
Pest proofing your home or business
Safe bee and wasp nest removal
Residential pest control services
Insects prevention & extermination
Humane rodents (e.g. mice and rats)
Bird deterrent and control plans
Fox and other wildlife management
Inspections & site surveys
Customised services & contracts
Heat treatments and fumigation
Business types we serve:
Clubs & Pubs
Public Buildings
Hospitals & Medical Centres
Care Homes
Industrial Properties
Warehouses & Storage Facilities
Retail Outlets
Industrial Premises
Warehouses
Storage Facilities
Restaurants & Bars
Food Retail & Processing
Hospitality