Effective Local Pest Control Caterham Services
DBS Checks – 24/7 Availability – Covering the whole of Caterham
If you're looking for full service pest control in Caterham, then we can help. The team at Pest Exterminators Surrey deals with all varieties of pests both big and small. We're trained to remove cockroaches, rodents, birds, wasps, ants and other pests. Even if your pest is not on this list, we can probably help you.
We employ some of the area's most knowledgeable technicians. With their assistance we can provide you with a custom solution for destroying your pests. It doesn't matter how long you've had the problem or how serious it may be. The technicians we hire are trained in the latest cutting edge techniques of pest control. They use sophisticated equipment like heat treatment devices and foggers. With this equipment any pest can quickly be exterminated.
All our Caterham pest technicians are trained and vetted
Our technicians are also given rigorous safety training. This makes them aware of the dangers of the tools they are using. This training also ensures that family members and staff are kept out of harm's way. With us you will never have to worry about the dangers of pesticides in your Catherham property. In the rare event that anything in your property is damaged we also have insurance. This means that you will never have to pay for damages out of pocket. The insurance company will pay for that.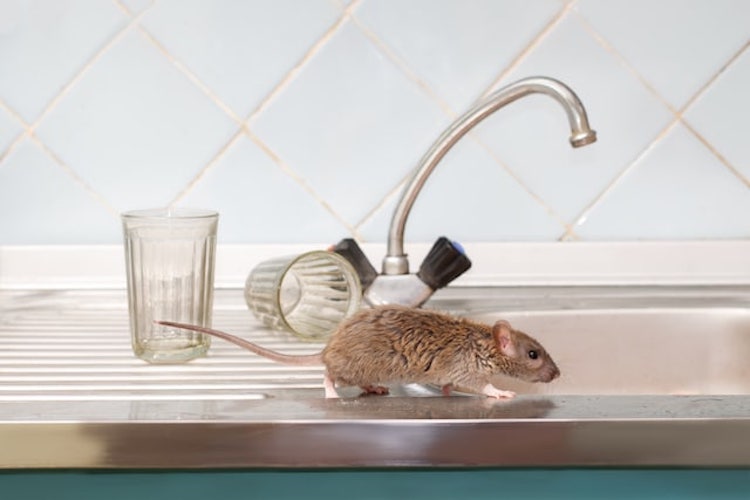 Something else we take the time to do is carry out background checks on our employees. This is important because it means that we only hire trustworthy people. It also means that the qualifications our technicians hold are genuine. You may also be interested to know that we can carry out environmentally friendly pest control. There's no reason why nature should be harmed just because pests are being exterminated. If you agree then contact Pest Exterminators Surrey for help with this.
All types of residential and commercial properties serviced
We operate a twenty four hour service and are based locally. This allows us to come out to your property whenever needed. Even if it's the middle of the night, we are more than happy to show up. We're also available on weekends and holidays. Being based locally also means that we can get to you fast.
Our Caterham pest control team works with all sorts of property owners and can provide both residential and commercial pest control. No matter what type of home you own we have a pest control solution suited to your needs. There really is no job too big or small or anything which we cannot handle. The same goes for our commercial clients. Even if you own the smallest takeaway or shop, we're more than happy to help. The opposite is also true. Over the years we've worked in large warehouses, shopping complexes, and manufacturing facilities. However great the scope of the job, our team can come up with a pest control plan for you.
We provide contracts for pest control in Caterham
With a contract you gain access to routine pest control. This is something which every business owner needs because the problem of pests is ongoing. We're also members of the BPCA and the NPTA. Membership of these organisations allows us to maintain professional standards.
If you're dealing with a pest control situation, then do not hesitate to contact Pest Exterminators Surrey. What you have to understand is that pests are a lot more serious than people think. Most pests can cause significant damage to your property. The longer you wait the worse this damage becomes. Pests can also spread serious diseases. Do not wait until it's too late or a catastrophe occurs. Get in touch with us now for the best pest control in Caterham.
Pest Exterminators Surrey offer:
Pest proofing your home or business
Safe bee and wasp nest removal
Residential pest control services
Insects prevention & extermination
Humane rodents (e.g. mice and rats)
Bird deterrent and control plans
Fox and other wildlife management
Inspections & site surveys
Customised services & contracts
Heat treatments and fumigation
Business types we serve:
Clubs & Pubs
Public Buildings
Hospitals & Medical Centres
Care Homes
Industrial Properties
Warehouses & Storage Facilities
Retail Outlets
Industrial Premises
Warehouses
Storage Facilities
Restaurants & Bars
Food Retail & Processing
Hospitality