Effective Local Pest Control Addlestone Services
DBS record checks – available 24/7 – servicing all of Addlestone
Looking for emergency pest control in Addlestone? Here at Pest Exterminators Surrey we operate a 24 hour emergency service. If you're currently dealing with an overwhelming pest control situation then contact us now. Our team is locally based and can be at your door in no time at all.
We've dealt with thousands of pest control scenarios over our many decades in business. With this extensive experience we can quickly put together a custom plan for you. With this plan any pest can be removed. It doesn't matter how long you've had the pests. Nor does it matter how hopeless the situation may seem. The end of your worries is simply a phone call away.
Types of Addlestone pest control we handle
Our staff are trained to work in any type of environment. This includes all varieties of commercial and residential properties in Addlestone. We can remove pests in the most modest of homes and largest of businesses. This includes strange and unusual properties where there seems to be no hope. Even if you think we cannot help you, it still pays to enquire!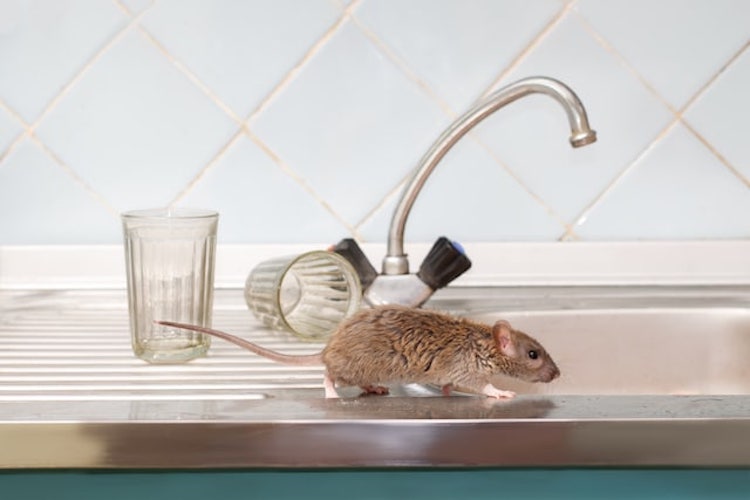 As for the types of pests we deal with, that also includes pretty much everything. We deal with every type of animal or insect which can be considered vermin. This covers things like ants, cockroaches, moths, fleas, flies, wasps, bed bugs and dozens more. Our repertoire also includes rats, mice, squirrels, foxes, and all types of birds. You name it, we can exterminate it or prevent it.
Highly trained technicians that you can rely on
We pride ourselves on the competence and skill of our staff members. Pest Exterminators Surrey hires only fully trained and qualified technicians. Along with this we also provide additional training and frequently upgrade their skills. This ensures that you gain access to highly knowledgeable personnel who actually know what they are doing. Our technicians also have all necessary insurance. This means that Addlestone property owners are protected in the event of mishap or damage. Take note that many amateur companies do not have this type of protection.
Something else you may not know about are DBS checks. These are essentially background checks for making sure that dangerous people are not hired. Our company performs these checks on anyone who works with us. This helps to keep out unqualified or inexperienced technicians. It also helps to make sure that the people we hire are safe.
We offer business contracts to for pest control in Addlestone
Here at Pest Exterminators Surrey we understand that pest control is an ongoing problem for most businesses. It's not always as simple as exterminating once and leaving things be. Pests will always be attracted to businesses and for this reason you need continual pest maintenance.
By taking out a contract with us you gain access to routine pest inspection and extermination. We can provide this whether it's once a week, month, or longer.
Something else we've invested in is membership in both British pest control associations. This includes the BPCA and also the NPTA. By joining these organisations, we are able to keep aware of this latest research in pest extermination. Our Addlestone pest control tean also stays aware of the latest trends in combatting pests. One of these trends is the move towards environmentally friendly pest control. We now have the ability to provide this service. If you're concerned about the way that pesticides impact nature, then get in touch with us today.
Pest Exterminators Surrey offer:
Pest proofing your home or business
Safe bee and wasp nest removal
Residential pest control services
Insects prevention & extermination
Humane rodents (e.g. mice and rats)
Bird deterrent and control plans
Fox and other wildlife management
Inspections & site surveys
Customised services & contracts
Heat treatments and fumigation
Business types we serve:
Clubs & Pubs
Public Buildings
Hospitals & Medical Centres
Care Homes
Industrial Properties
Warehouses & Storage Facilities
Retail Outlets
Industrial Premises
Warehouses
Storage Facilities
Restaurants & Bars
Food Retail & Processing
Hospitality